Today, I will discuss the mistakes to avoid while working with push notifications. Additionally, I will provide solutions to rectify these errors and offer tips for optimizing your affiliate marketing campaign.
Promoting offers that appeal to only a small audience
One of the limitations of push notifications is the limited targeting options. Typically, these options include geographic location, device type (desktop or mobile), operating system, browser, browser language, and subscription age. Push advertising networks do not offer more advanced targeting options such as interests, keywords, or age, which can be used to segment the target audience. Therefore, it may be challenging to run ads for a niche product using push notifications.
A better option is to advertise products that have a large potential audience, such as gambling, betting, dating, and sweepstakes. These offers are based on the fundamental needs of people, and therefore have a broad appeal.
Sending one push notification to all devices and GEOs accepted by the offer
Many advertisers accept traffic from multiple countries and both mobile and desktop devices for their offers. This allows you to request access to an offer and test it across several GEOs. However, running your traffic without proper separation by GEO and device can be a mistake. Let me give you a simple example. 
Betting companies like Bet365, Betiton, Roletto, and others are popular in UK.
In Canada, the situation is different. 22bet, 1xBet, Ivibet, and others are popular in this GEO:
Therefore, to promote a single offer, you must create various push campaigns. However, that is not the only consideration.
Another factor to consider is devices. For example, in UK, approximately 50% of all traffic comes from mobile devices, while in India, it is around 90%. This implies that you should segment the traffic by device and launch separate campaigns for smartphones and PCs.
The more separations based on different parameters, the better it is for analysis, optimization, and scaling. When it comes to splitting streams and campaign settings, network managers can assist affiliate managers. We use a fully managed grid, where the settings and traffic management are handled entirely by the managers at MyBid.io, who are familiar with the specifics of each GEO.
Ignoring statistics and preferences for each GEO
Residents of each country have their own unique preferences in terms of products, entertainment, attitudes towards certain areas, and directions. It is essential to consider these differences while developing marketing strategies. For instance, when it comes to sweepstakes, one should focus on popular products in the country, and for betting, sports that are popular among the local audience should be targeted.
Cricket is a popular sport in countries such as India, Australia, Pakistan, and other countries that were once part of the British Empire, but it is not widely known in other countries. 
Therefore, while creating marketing campaigns targeting audiences in India, photos from a cricket match can be used. An example of an advertising campaign that utilized this approach was the one launched before the start of the 2023 Indian Premier League cricket.
To identify relevant features, one can analyze GEO and statistics data. For example, Pornhub releases yearly statistics on search queries, genres, actresses, devices, and other criteria. These statistics cover the entire world as well as individual countries. By analyzing such statistics, one can generate creative ideas for dating. 
The image below displays statistics for the UK in 2022, divided by terms, pornstars, search queries, and categories.
Sending push notifications without considering the time
Push notifications can come at any time, regardless of whether the user is actively using their smartphone or occupied with other tasks. In fact, notifications can even appear on devices with the screen turned off. However, this can lead to a problem if notifications are sent around the clock, as they may disturb users during the night. This can decrease the effectiveness of the notification campaign for several reasons:
Users may react negatively to the creative content of the notifications.

Users who are prompted to visit a website may not feel motivated to register or make a deposit.

In the morning, when users check their phones, they may be flooded with many notifications from different sources and become overwhelmed.
To address this issue, it's important to set up notifications based on the time zone of the target audience. This approach can increase the effectiveness of the campaign and ensure that users receive notifications at a time when they are most likely to engage with them.
Sending endless notifications per user
Another mistake that can reduce the effectiveness of an advertising campaign is when the limit per user is not specified in the campaign settings. This means that one person can receive 2, 5, 20, or more notifications.
Campaign settings can include various restrictions, such as a limit on the number of notifications or clicks sent to a single user. Thankfully, we haven't had to worry about these details for a year now, as the team at MyBid.io manually launches and scales campaigns. I refer to this approach as "lazy" campaign management and scaling.
Conclusion
By avoiding the mistakes mentioned above, not only can you save your budget, but you can also increase your ROI. In summary, here's a short list of best practices for working with push notifications:
Create ad creatives tailored to each GEO. Even if you're driving traffic from multiple countries to the same offer, it's important to create unique creatives for each country.

Take into account the specific features and statistics for each country you're targeting. This will help you optimize your push notification strategy for maximum impact.

Set a specific time for sending notifications. Timing is key when it comes to push notifications, so be sure to choose a time when your target audience is most likely to engage with your content.

Specify the frequency of displaying your creatives for one user. This will help prevent your audience from becoming annoyed or overwhelmed with too many notifications.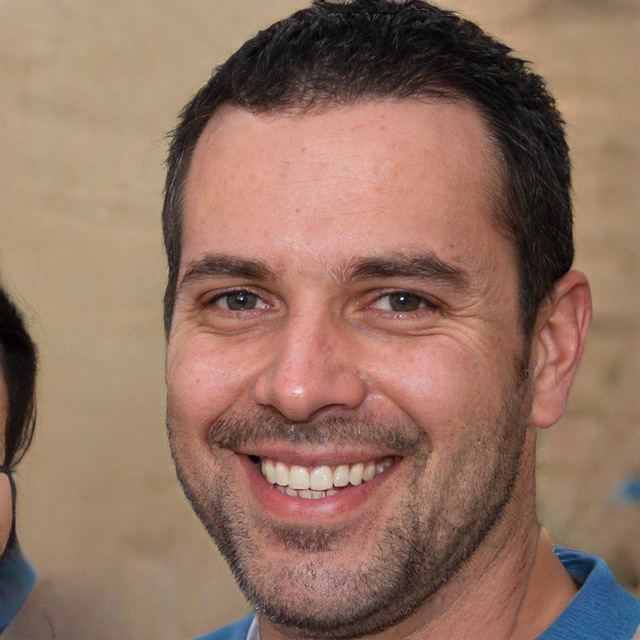 My first blog at affiliate marketing.